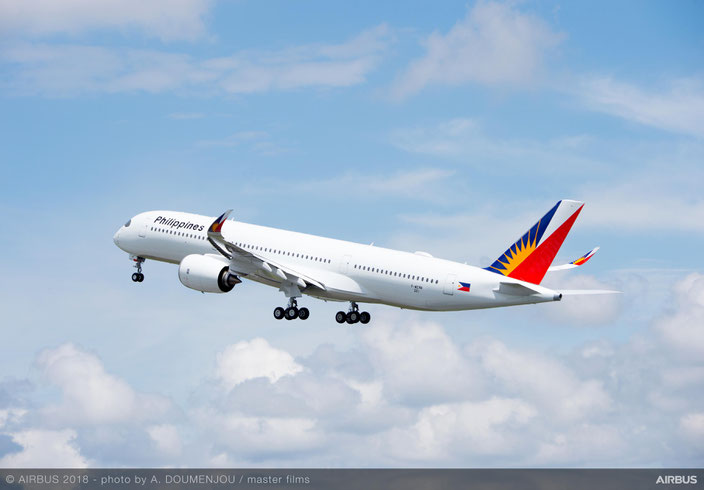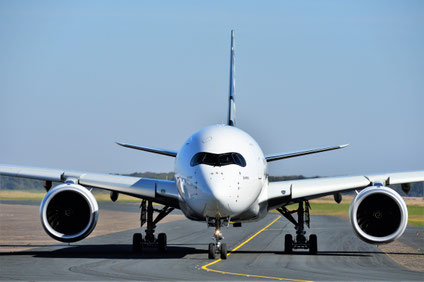 Philippine Airlines' (PAL) new A350-900 has completed its first flight from the Airbus assembly line in Toulouse, France. The flight marks the start of the final phase of the production process, leading to customer acceptance and delivery in the coming weeks.
Philippine Airlines has ordered six A350-900s. The airline will use these aircraft on its premier long haul services from Manila to destinations in North America and Europe.
Le nouvel A350-900 de Philippine Airlines (PAL) a effectué son premier vol depuis la ligne d'assemblage d'Airbus à Toulouse, en France. Le vol marque le début de la phase finale du processus de production, conduisant à l'acceptation et à la livraison du client dans les semaines à venir.
Philippine Airlines a commandé six A350-900. La compagnie aérienne utilisera ces appareils sur ses principaux services de transport longue distance de Manille vers des destinations en Amérique du Nord et en Europe.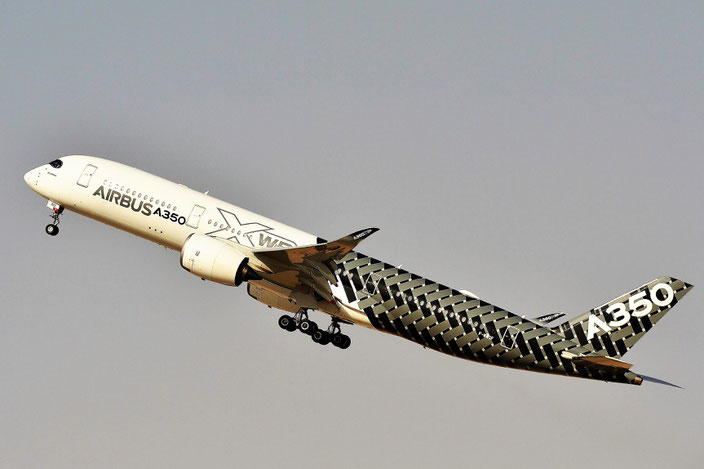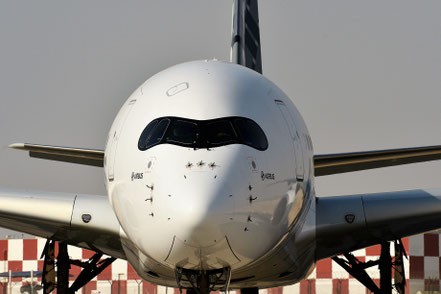 The A350-900 will join an existing Airbus fleet at Philippine Airlines that currently includes 26 A320 Family aircraft, 15 A330s and five A340s.
The A350 XWB is an all-new family of mid-size wide-body long-haul airliners shaping the future of air travel. The A350 XWB features the latest aerodynamic design, carbon fiber fuselage and wings, plus new fuel-efficient Rolls-Royce engines. Together, these latest technologies translate into unrivalled levels of operational efficiency, with a 25 per cent reduction in fuel burn and emissions, and significantly lower maintenance costs.
L'A350-900 rejoindra une flotte existante d'Airbus chez Philippine Airlines qui comprend actuellement 26 appareils de la famille A320, 15 A330 et cinq A340.
L'A350 XWB est une toute nouvelle famille d'avions de ligne long-courrier à fuselage large de taille moyenne qui façonne l'avenir du transport aérien. L'A350 XWB dispose de la dernière conception aérodynamique, du fuselage et des ailes en fibre de carbone, ainsi que de nouveaux moteurs Rolls-Royce écoénergétiques. Ensemble, ces dernières technologies se traduisent par des niveaux d'efficacité opérationnelle inégalés, avec une réduction de 25% de la consommation de carburant et des émissions, et des coûts de maintenance nettement inférieurs.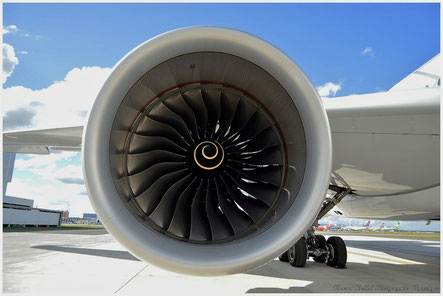 The A350 XWB features an Airspace cabin which, on top of the aircraft spaciousness and quietness, provides better ambience, design and services, contributing to superior levels of comfort and well-being, and setting new standards in terms of flight experience for all passengers.
To date, Airbus has recorded a total of 847 firm orders for the A350 XWB from 44 customers worldwide, already making it one of the most successful widebody aircraft ever.
L'A350 XWB dispose d'une cabine Airspace qui, en plus de l'habitabilité et de la tranquillité, offre une meilleure ambiance, design et services, contribuant ainsi à un niveau de confort et de bien-être supérieur et établissant de nouveaux standards en matière d'expérience de vol.
À ce jour, Airbus a enregistré un total de 847 commandes fermes d'A350 XWB émanant de 44 clients dans le monde, ce qui en fait déjà l'un des avions à fuselage large les plus performants de tous les temps.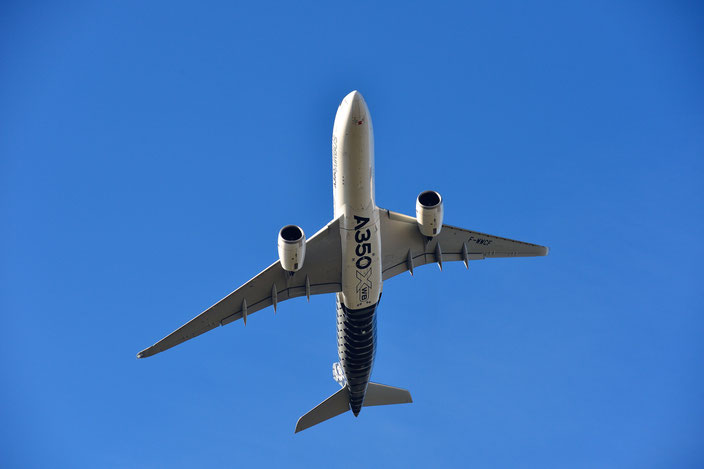 PRESS RELEASE AIRBUS
Photos Manuel BELLELI FLYING ECHO PHOTO MAGAZINE
Sauf mentions