---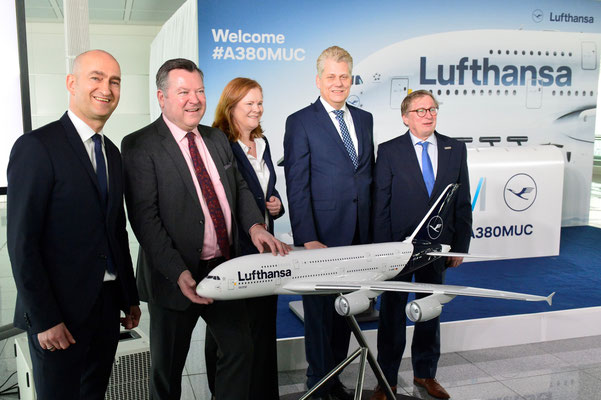 Wilken Bormann, (CEO Lufthansa Hub Munich), Josef Schmid, (Second Mayor of Munich), Andrea Gebbeken (Management Munich Airport), Harry Hohmeister, (Member of the Executive Board Deutsche Lufthansa AG, Department: Hub Management), Dr. Michael Kerkloh (Chairman of the Management Board of Munich Airport)
Wilken Bormann, (PDG de Lufthansa Hub Munich), Josef Schmid ( maire adjoint de Munich), Andrea Gebbeken (directeur de l'aéroport de Munich), Harry Hohmeister (membre de la direction de Deutsche Lufthansa AG, département Hub Management), Dr. Michael Kerkloh (président du directoire de l'aéroport de Munich)
---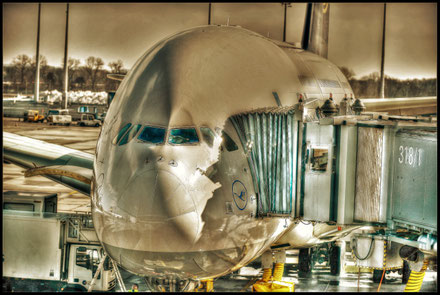 -AIRBUS A380 from 25 MARCH 2018
-To SINGAPORE on the Airbus A350
- LODZ , KATOWICE and FUNCHAL now also from MUNICH.
The summer brings many changes for LUFTHANSA in  MUNICH. The biggest event will be on March 25 at the very beginning of the new flight schedule period.
-AIRBUS A380 du 25 mars 2018
-À SINGAPOUR sur l'Airbus A350
- LODZ, KATOWICE et FUNCHAL maintenant aussi de MUNICH.
L'été apporte beaucoup de changements pour LUFTHANSA à MUNICH. Le plus gros événement aura lieu le 25 mars au tout début de la nouvelle période de programmation des vols.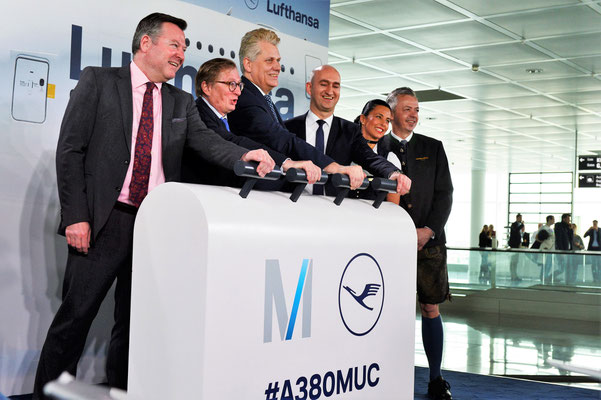 Josef Schmid ,  Mickael Kerkloh , Harry Hohmeister , Wilken Bormann .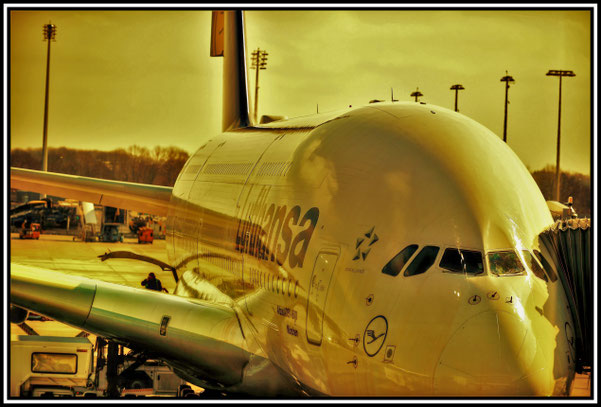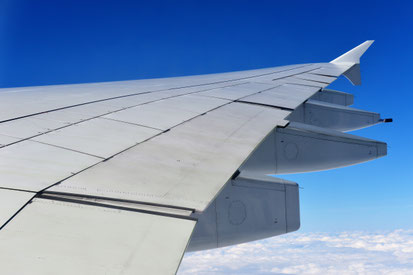 LUFTHANSA will be stationing five A380 aircraft in MUNICH and will operate daily flights to LOS ANGELES , HONG KONG ,and BEIJING throughout the summer.
In the winter the A380  destinations will change. The LUFTHANSA flagship will then connect MUNICH with MIAMI , SHANGHAÏ , and SAN FRANCISCO.
On March 27 , a LUFTHANSA A350 will flight to SINGAPORE for the first time.
Five flights a week will head to the vibrant economic hub in ASIA from MUNICH.
LUFTHANSA will have a total of 11  Type A350 aircraft stationed in MUNICH until the end of summer flight schedule in October.
                                                    -----------------------
LUFTHANSA va stationner cinq avions A380 à MUNICH et opérera des vols quotidiens vers LOS ANGELES, HONG KONG et BEIJING tout au long de l'été.
En hiver, les destinations de l'A380 vont changer. Le vaisseau amiral de LUFTHANSA reliera alors MUNICH avec MIAMI, SHANGHAÏ et SAN FRANCISCO.
Le 27 mars, un LUFTHANSA A350 volera pour la première fois à SINGAPOUR.
Cinq vols par semaine se rendront au centre économique dynamique de l'Asie, à partir de MUNICH.
LUFTHANSA aura un total de 11 avions A350 stationnés à MUNICH jusqu'à la fin de l'horaire des vols d'été en octobre.
---
---
New European destinations
Two Polish cities will be introduced at the start of the summer flight schedule – from March 27 and 28, there will for the first time be flights connecting Munich with Katowice and Lodz. Lufthansa will fly to Lodz five times a week – Poland's third largest city, located in the centre of the country. Katowice is around 300 kilometers south west of Warsaw in the Upper Silesian industrial region. Starting in spring, Lufthansa will operate daily flights between this Polish city and Munich.
Funchal is the name of the new destination for holidaymakers. As of March 31, there will be non-stop 4-hour flights from Munich to Madeira, complementing the range of flights on offer from Frankfurt. From spring, a Lufthansa flight will take off from the Bavarian metropolis to Funchal (Madeira) every Saturday.
Lufthansa is also significantly expanding its range of European flights from Munich. There will be more weekly flights next summer, especially to Spain and Poland. There will also be more frequent flights to popular holiday destinations, in particular to Greece and Portugal.
---
Nouvelles destinations européennes
Deux villes polonaises seront introduites au début de l'horaire des vols d'été - du 27 au 28 mars, il y aura pour la première fois des vols reliant Munich à Katowice et Lodz. Lufthansa se rendra à Lodz cinq fois par semaine - la troisième plus grande ville de Pologne, située dans le centre du pays. Katowice se trouve à environ 300 kilomètres au sud-ouest de Varsovie, dans la région industrielle de Haute-Silésie. Dès le printemps, Lufthansa opérera des vols quotidiens entre cette ville polonaise et Munich.
Funchal est le nom de la nouvelle destination pour les vacanciers. Au 31 mars, il y aura des vols sans escale de 4 heures de Munich à Madère, complétant la gamme de vols proposés par Francfort. Dès le printemps, un vol Lufthansa décollera de la métropole bavaroise vers Funchal (Madère) tous les samedis.
Photos (FLYING ECHO PHOTO MAGAZINE/IFNM PRESS AGENCY)
Manuel BELLELI